SAP Analytics Cloud -
The right information. Anytime. Everywhere
SAP Analytics Cloud (SAC) is a web-based solution with high self-service functionality for business intelligence, advanced analytics and enterprise planning. With the SAP Analytics Cloud solution, data sources from SAP, non-SAP, cloud and also on-premise data sources can be connected to unify analysis and planning processes.
Aggregate data from disparate sources in real time, visualise it and create reports to make clear decisions. With SAP Analytics Cloud, you can perform analysis, planning and forecasting in a single application.
SAP Analytics Cloud leverages the state-of-the-art technologies of the SAP Business Technology Platform (BTP) to ensure maximum compatibility with data sources, highest security and data availability.
Artificial intelligence and machine learning support business analysts in their daily work. For example, the digital assistant supports predictive analytics to help users make the right connections and visualise the results of the analysis. Insights can thus be gained even faster. From a planning perspective, you can also benefit from using the latest technologies such as machine learning to create predictive forecasting models that companies can use to plan and forecast events in real time.
msg Plaut uses its own expertise for the digitalisation and automation of the Finance division
The introduction of the SAP Analytics Cloud (SAC) enables Group-wide reporting, planning and predictive analysis at the touch of a button.
SAP Analytics Cloud points out important correlations,
opportunities and risks in your business data
Convert knowledge directly and effectively into user experience
Simulate any situation and automatically create plans based on forecasts
Turn analytics into decisions faster with SAP's complete data framework
Faster implementation thanks to preconfigured best practices for your business unit or industry
Automate data-driven insights with machine learning-based capabilities
Quickly create custom analytics applications for individual business needs
Why SAP Analytics Cloud?
Data is generated faster today than ever before. The reason for this is that, on the one hand, more and more intelligent devices are collecting and storing information almost continuously and, on the other hand, factories and machines are increasingly equipped with sensors and networked. There is often untapped potential in this data. With the right solution, it is possible to gain business insights into data usage.
SAP Analytics Cloud (SAC) provides the right tools for data analysis and visualisation, data-driven planning and actionable forecasting. This enables businesses to make more informed decisions.
Ease of use on all devices
Better, insight-driven decisions based on valid data
Real-time analysis of structured and unstructured data sources
Real-time integration with SAP (e.g. SAP S/4HANA or SAP BW/4HANA)
Advanced dashboards (including IBCS) and digital meeting rooms
Advanced self-service and collaboration features
Highest compatibility and scalability
Implementation of simple ad-hoc and real-time scenarios
Integration of SAP and non-SAP systems as well as cloud and on-premise systems
No complex installation and maintenance processes
Continuous updating of new functions
Cost effective and intuitive applications
Maximum data security
Real-time planning and forecasting
Rapid innovation cycles
msg Plaut- Your partner to implement SAP Analytics Cloud
Are you interested in SAP Analytics Cloud? Do you want to make better decisions based on valid data? Benefit from the advantages and functions of the solution and gain new insights immediately - based on the powerful SAP HANA in-memory technology in combination with scalable business intelligence from the cloud.
msg Plaut supports you in preparing and implementing SAP Analytics Cloud for SAP S/4HANA as a fully integrated solution for business intelligence, analytics and planning.
In order to get the best out of SAP Analytics Cloud, data quality plays an important role. Together with you, we analyse and evaluate your existing data sources and databases. Based on this, we make recommendations to achieve a coordinated and complete data set.
If you have any questions about the SAC, please feel free to contact us. Our experienced team will conceptualise and visualise all relevant findings with you in a simple way.
Awards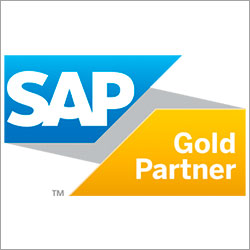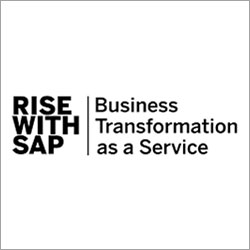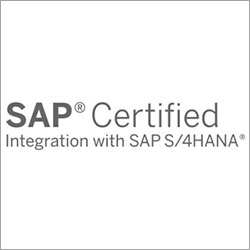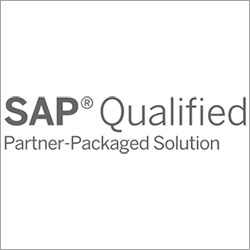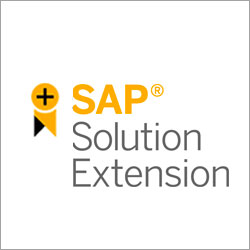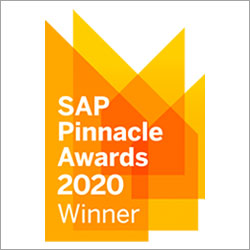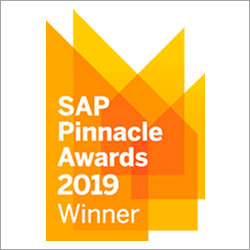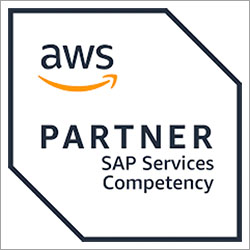 Our S/4HANA certifications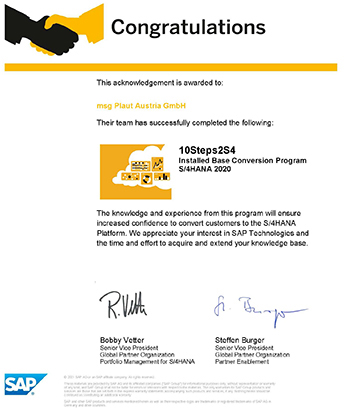 SAP Certification Transformation
to S/4HANA On Premise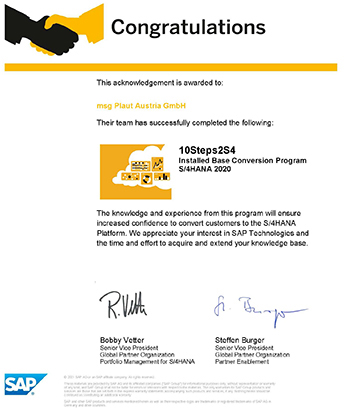 SAP Certification Transformation
to S/4HANA On Premise
Certification "10Steps2S4 Installed Base Conversion Program S/4HANA 2020".
With the knowledge and additional experience gained from this program, we can now support you even better in your conversion to the S/4HANA platform.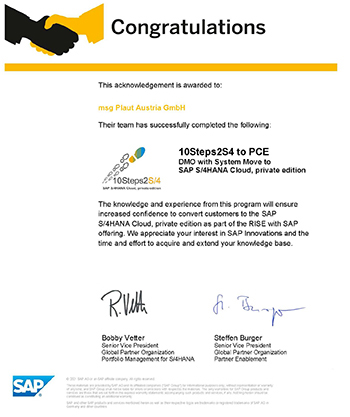 SAP Certification Transformation
to S/4HANA Private Cloud Edition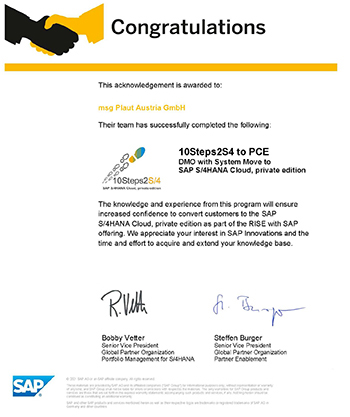 SAP Certification Transformation
to S/4HANA Private Cloud Edition
Certification "10Steps2S4 to PCE DMO with System Move to SAP S/4HANA Cloud, private edition".
With the knowledge and additional experience gained from this program, we can now support you even better in your transition to SAP S/4HANA Cloud, Private Edition (as part of the RISE with SAP offering).
This might also interest you: