With SAP Analytics cloud to more transparency & efficiency
Initial Situation
As one of the most important players in the Central and Eastern European market for pulp and paper production, HEINZEL GROUP has 2400 employees and 112 branches worldwide.
Uniform data sets and accurate reporting are essential for smooth operations in a group of this size.
Until 2020 - as in many companies - a spreadsheet solution was used as a "planning tool". Fast simulations, just like the uniformity of data, were wishful thinking. Many different logics, models and planning approaches had to be combined again and again.
Challenges
In order to make a decision on a suitable system, the requirements had to be evaluated in detail at the beginning of the project. For this purpose, the pain points of the current solution were jointly evaluated with a management consultancy and five different providers were contacted. Three providers were shortlisted, including SAP, with msg Plaut as support. A points system was used to analyse exactly which system was ideal for the company.
SAP Analytics Cloud scored best and was selected for the planning project.
Parallel to this project, there was already a project for S/4HANA implementation in the Heinzel Group. This was an additional challenge for the specialist department and naturally had a major impact on the SAC introduction.
Solution
HEINZEL GROUP was an early adopter with the implementation of planning functionalities of SAP Analytics Cloud an extensive evaluation.
The SAP S/4HANA implementation was an important prerequisite to ensure easier integration of SAP Analytics Cloud. HEINZEL Group IT's existing expertise in SAP also helped to make the SAC implementation run smoothly.
At the beginning of the project, it was necessary to develop a feel for the capabilities of SAP Analytics Cloud.
For this reason, the phased approach was ideal for HEINZEL GROUP to gain a "feel"' for SAP Analytics Cloud. One conversion of a sub-plan to SAC was planned per year in order to achieve continuous development.
The first introduction was the "simulated plan". This subsequently served as the basis for the other planning applications. Subsequently, the budget planning was changed, and finally the forecast was implemented.
Initial performance difficulties were quickly resolved thanks to SAP and msg Plaut.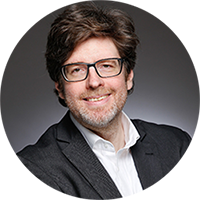 "msg Plaut supported us in developing an integrated sales planning, planning for our paper machines and financial planning at SAC. From the analysis phase to the go-live support, it was a successful project with always extremely competent consulting and hands-on support by our msg Plaut consultant."
Mag. Andreas Bechtloff, Head of Application at HEINZEL Group
Benefits
The main reasons for choosing SAP Analytics Cloud were its user-friendliness and intuitive interface, user-friendliness, and the intuitive interface.
The ability to combine planning and reporting in one tool and out-of-the-box integration with S/4HANA were also important points for HEINZEL GROUP.
The introduction of SAP Analytics Cloud has contributed significantly to better and faster data analysis in real time.
Transparency, speed, and harmonization within the HEINZEL GROUP brought the greatest advantages and simplifications in everyday work.