Strategies - Implementation - Experiences
Do you want to implement SAP S/4HANA efficiently and successfully in a cross-national rollout? msg Plaut has decades of experience in rollouts of SAP systems and is able to achieve its goal quickly with a central project team and local consulting teams working in parallel.
S/4HANA offers, in particular, the optimization and cross-national design of business processes to companies operating in several countries. The mapping of all core processes in a template and the country rollout with consideration of legal requirements require a high level of experience and knowledge.
Above all, the organization and management of these rollouts is crucial. Standards should be implemented in the best possible way so that in the end a uniform and coordinated system brings the expected benefits. msg Plaut is your partner for the implementation!
SAP rollout projects can have a very different focus: Often, a company's headquarters specifies standardized processes, places the uniformity of the overall solution in the foreground, and wants access to the data in all country organizations. Country subsidiaries, on the other hand, focus on their specifics, the need to fulfill local requirements and customer wishes, and the independence of their organization. This is an area of tension that has often brought rollout projects to the brink of failure. Centralism and federalism are basically already an area of tension. How can they be combined? Clear regulations and an open discussion are needed. Get the countries involved and consider, from the perspective of a country organization, how they will benefit from the new solution. Do they sell innovation (e.g.: Use of mobile devices, Fioris, integrated reporting, relief of central units through self-service functions) and create motivation. Good change management is an essential component for a successful project.
This is how we achieve "The best of both" with our customers: Central processes AND support of local requirements - Uniform reporting AND meaningful local analyses - Compliance with standards AND responding to local requirements.
We work with you to deploy a thoughtful and field-proven FIT-GAP list to collect, categorize, and estimate effort for country specifics and use it to track decision status. This phase is critical to identify which GAPs and implementations are needed and where there are identical requirements across a variety of countries. This promotes harmonization of the solution across country boundaries and multiple countries benefit. This allows you to decide what should be included in the central template, what has priority and which GAPs are only relevant for certain countries. As a general rule, only GAPs with high relevance for the business in a country are implemented with high priority. If only one country needs a specific implementation, the costs are also to be borne by that country. This helps to stay focused and avoids discussions about "nice-to-have" requirements.
So again, "the best of both": Benefit from central solutions and pay for something you only need yourself.
Efficient use of S/4HANA in all countries
With SAP S/4HANA, SAP has launched a new generation ERP suite on the market. It was developed specifically for in-memory computing and offers many advantages, such as intuitive operation, automation of numerous processes, or orientation to the user's respective tasks. The company-wide use of S/4HANA supports:
Increase security & improve compliance
Unification of planning and reporting standards
Strategies
These positive aspects are offset by the effort required for harmonization and the conceptual design of the rollout. To minimize this and increase security and predictability is the task of a well-planned rollout management.
In principle, an S/4HANA rollout can be carried out using different approaches:
In-one-Step
This concept attempts to bundle countries or, ideally, roll out all countries simultaneously and in parallel. Local teams work in parallel in the respective countries. This significantly shortens the project duration and ensures implementation on the basis of a uniform template in the same release status.
Step-by-Step
This saves internal resources, as the focus is always on one country and the next one is only implemented after go-live. Know-how and experience can be built up for subsequent country rollouts. However, the lead time of the overall project is increased and different releases and different country versions are implemented.
| | |
| --- | --- |
| | Shorter processing time |
| | Identify identical requirements |
| | Uniform release states |
| | Stable template core |
| | Less effort and costs |
| | High resource load |
| | |
| --- | --- |
| | Conservation of resources |
| | Optimization through experience |
| | Long lead time |
| | Different solutions and release statuses |
| | Risk to change the template strongly in each case |
| | Unclear if requirements are needed more than once |
msg Plaut has already carried out successful rollout projects in the following countries:
Austria | Albania | Bosnia and Herzegovina | Bulgaria I Germany | France | Italy | Canada | Kazakhstan | Liechtenstein | Lithuania | Montenegro | Northern Macedonia | Poland | Romania | Russia | Switzerland | Serbia I Slovakia | Slovenia | Spain | Czech Republic | Turkey | UK | Ukraine | Hungary | USA
Our experience
Central control & local implementation
The management of S/4HANA rollouts offers - based on the rollout model of msg Plaut - the combination of central control and local proximity through the integration of msg Plaut branches or partners,
Communication in the respective local language, the same cultural background and knowledge of country-specific features is crucial to make a rollout successful. Local teams can better adapt to the requirements of country branches. At the same time, they are integrated into the central control and the specifications by the project management. This balance is particularly important when it comes to reconciling different stakeholder interests.
Nearshore Resources
Our nearshore rates help to reduce project costs and at the same time realize quality-assured implementation of requirements. One of our core competencies is the experience in integrating nearshore resources in projects, especially in:
Read here our Success Story "UNIQA: How Does Standardizing Groupwide Finance Processes Expedite Financial Closing?"
Success Story UNIQA
UNIQA Group is one of the leading insurance groups in its core markets in Austria and Central and Eastern Europe: the Group now includes 40 companies in 18 countries. In 2016, the largest renewal program in the company's history was launched. The conversion and integration of all national companies to SAP S/4HANA, the improvement project for accounting and controlling processes as well as the IFRS 17 project has set essential steps for digitalization and optimization.
The goal of the UNIQA S/4 Fast Close project was the implementation of a group-wide Finance & Controlling platform for the entire finance area in order to massively reduce the annual time required for the year-end closing process by 2020.
Implementation
The project was based on a new implementation of SAP S/4 (Greenfield). The implementation of the CORE template and the rollouts were carried out in close cooperation between UNIQA, SAP and msg Plaut, whereby msg Plaut was primarily responsible for the rollouts to the national companies as well as the developments and migration. The network of experienced consultants of the msg Plaut group was decisive for the successful rollouts to the national companies.
The rollout was implemented in two steps:
Implementation of the CORE template and rollout in
7 country organizations with 63 company codes.
Timeframe: Fall 2017 until GoLive on January 1, 2019
Implementation in 9 national companies
GoLive on January 1, 2020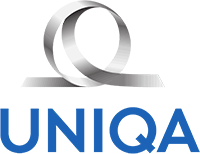 In "Trend", Kurt Svoboda (CFO, UNIQA Group) summarizes the success of the project:


"We save an enormous amount of time by standardizing and centralizing the processes for 20 companies.
For the annual financial statements alone, we save three weeks. With HANA, our reporting is extremely fast and modern. We can manage our business better.
The speed makes us cheaper in net terms, which benefits our customers at the end of the day."
The implementation was carried out within the specified economic and time frame, and all national companies were able to go live as planned on January 1. Thanks to the parallel approach, it was possible to convert all countries to an SAP S/4 system within 2.5 years.
The following factors were essential for the success of the project:
Awards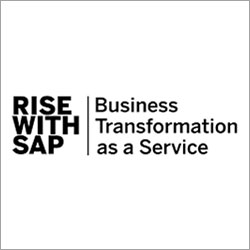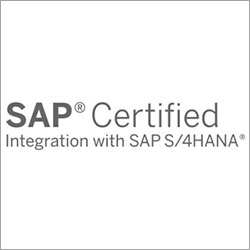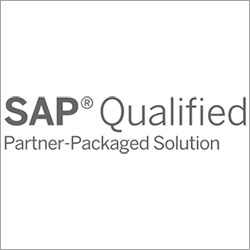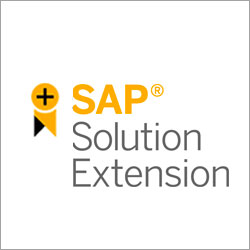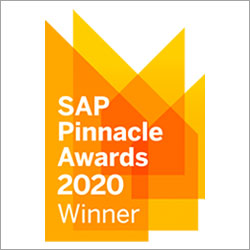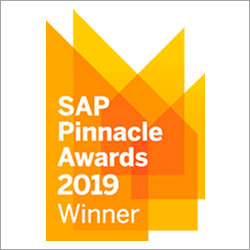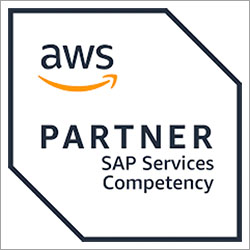 Our S/4HANA certifications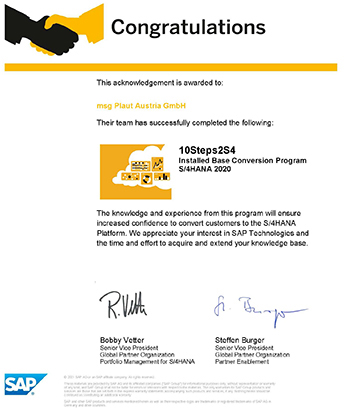 SAP Certification Transformation
to S/4HANA On Premise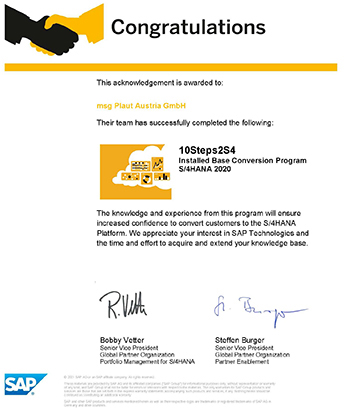 SAP Certification Transformation
to S/4HANA On Premise
Certification "10Steps2S4 Installed Base Conversion Program S/4HANA 2020".
With the knowledge and additional experience gained from this program, we can now support you even better in your conversion to the S/4HANA platform.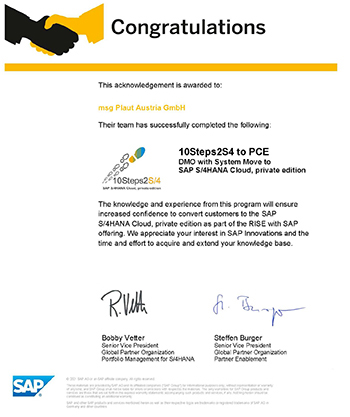 SAP Certification Transformation
to S/4HANA Private Cloud Edition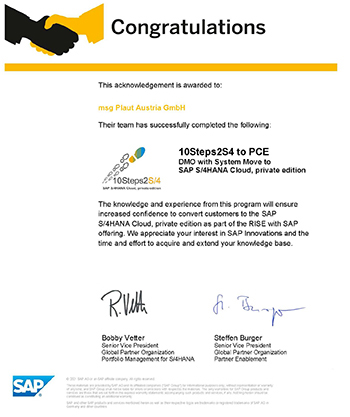 SAP Certification Transformation
to S/4HANA Private Cloud Edition
Certification "10Steps2S4 to PCE DMO with System Move to SAP S/4HANA Cloud, private edition".
With the knowledge and additional experience gained from this program, we can now support you even better in your transition to SAP S/4HANA Cloud, Private Edition (as part of the RISE with SAP offering).
This might also interest you: