Business management & strategic consulting
msg Plaut is a corporate group with independent subsidiaries in Austria, CEE and CIS. The headquarters are in Vienna. The group employs around 760 people in seven countries.
In Austria, around 200 employees at three locations work on intelligent IT and industry solutions with self-developed and standard products. We are reliable, experienced, global and yet flexible, committed and empathetic: "The best of both". This is also reflected in our projects and customers. msg Plaut combines business management, strategic consulting with future-oriented, sustainable value-creating IT solutions.
We support customers with a broad range of services in the areas of SAP and Microsoft consulting, financial services, individual software development, test and quality management, cloud transformation and digital platforms, among others.
msg Plaut is part of the msg Group, an independent, international group of companies with 10,000 specialists in digital ecosystems.
We are "Best of Both"
We are Best of Both: forward thinkers, pioneers as well as conceptionists, realisers. We are also structurally different: we are large, financially strong, represented in over 30 countries.
But we are owner-managed and thus enjoy freedom and flexibility that listed companies simply do not have. And this "best of both", as we call it, is highly valued by our clients, partners and employees.
msg + Plaut
Corporation + Local SME
Owner-managed + Financially strong
Worldwide (30 countries) + AT, CEE, CIS focus
10,000 individualists + 1 team
Success for 40 years + in the future
Sector specialisation + Technology openness
SAP + Microsoft
Standards + Freedom of choice
Diverse + Sustainable
Visionary + Strong in implementation
Pioneer + Optimiser
Empathic & Fact-Oriented
Management Advisory- + IT-Services
Business Consulting + Digital Solutions
Testing + Development
Project management + Staffing/Sourcing
Courage + Commitment
Passion + Experience
Intelligence + Competence
Enthusiasm + Vocation
Digital + Onsite
Focus on people + Generation orientation
Why msg Plaut?
The results that our clients achieve through our work are the benchmark for our performance. We allow ourselves to be measured by the results achieved, in terms of scope, quality and adherence to deadlines. We take responsibility for our own actions and those of the (project) team. We act in an entrepreneurial and results-oriented manner. We are aware of our company's financial obligations and know how we can contribute to the company's success.
We work in partnership with our clients. This results in creative and sustainable solutions. Professional teamwork creates the space for change. This is how we achieve sustainable results. Our partnership-based cooperation is reflected in long-standing, trusting client relationships. These form the basis for Plaut's current and future success.
Our customers count on us. Reliability means consistently keeping agreements made. Adherence to deadlines and the quality of the results are a central demand on our work. Reliability is therefore the basis of our employees' work.
msg Plaut group of companies: Management Board & Supervisory Board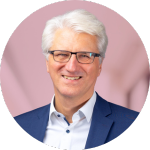 Dr. Georg Krause
Chairman of the Board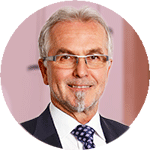 DI Dr. Raimund Binder
Board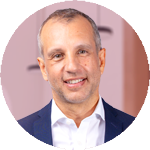 Mag. Klaus Sickinger
Board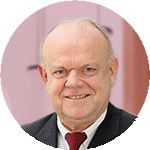 Hans Zehetmaier
Chairman of the Supervisory Board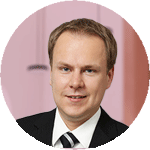 Dr. Jürgen Zehetmaier
Deputy of the Chairman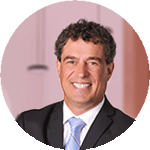 Dr. Wilfried Drexler
Member of the Supervisory Board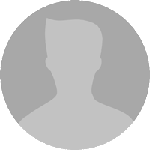 Mag. Wilfried Pruschak
Member of the Supervisory Board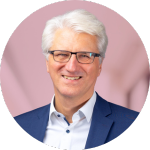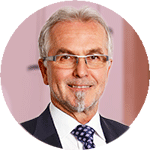 DI Dr. Raimund Binder
CEO
We are part of the msg Group
years active in the market
Our vision
We are pioneers in a dynamic world of digital ecosystems.
Our customers and employees are our focus. In doing so, we use the diverse talents of a powerful group of companies.